I am fascinated with people and have a genuine desire to understand them deeply. I am inspired to make positive images of socially disadvantaged people from sectors of society that are often discriminated against or ignored. My aim is to improve community perceptions by presenting difficult issues with sensitivity, dignity and respect using the genres of portraiture and social concern documentary.
Little attention has been paid to photographing people with disabilities. In the early 1970s Diane Arbus's images of people with intellectual disabilities were made at a time when institutions were closing and implementing programs to return patients to the community. Disability became more visible in society. Attitudes to people with disabilities have slowly improved since then. They are now represented as part of society.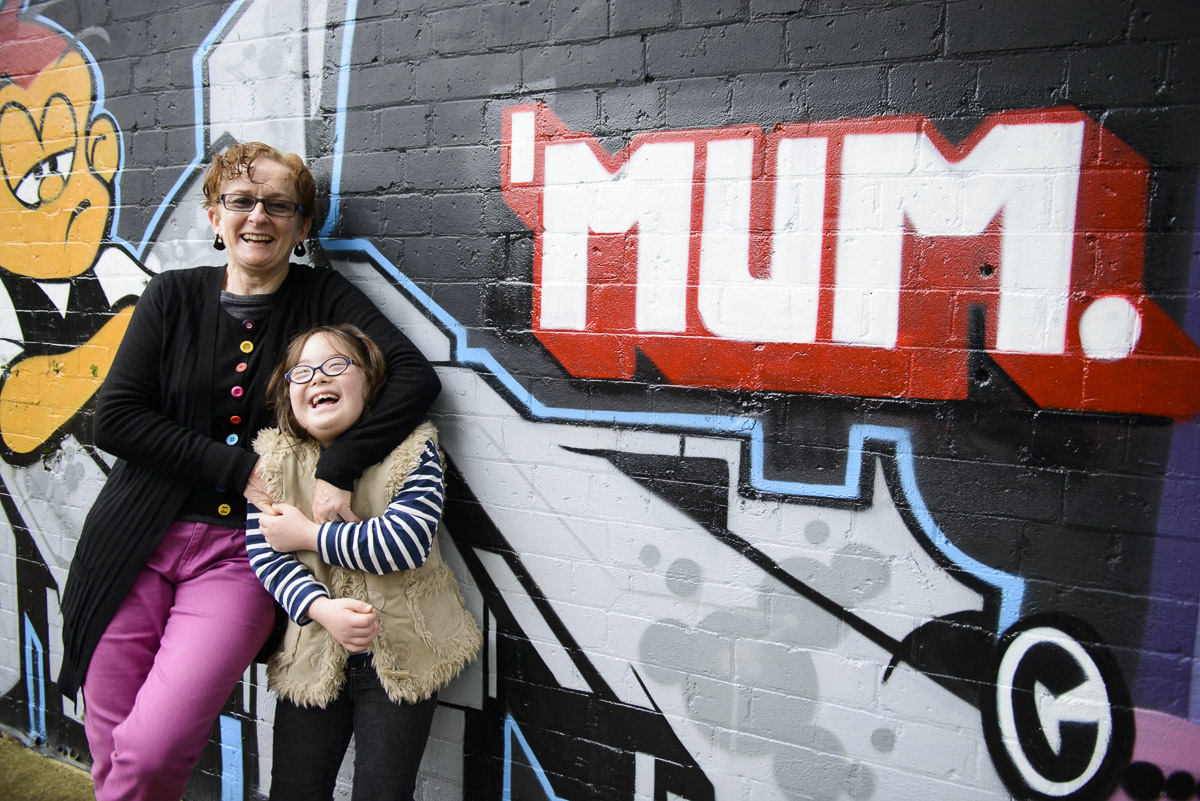 Some thoughts, once sown, grow into something quite beautiful and unimaginable. This project was one such thought. It started from my desire to photograph a family caring for a child with disabilities as an act of generosity; but it evolved to so much more.
The aim of this project was to record the circumstances and social interactions over a number of months, of a group of FRANS families living with disabilities, using documentary photography as the medium and resulting in a photobook and exhibition of images from the project.
FRANS, a disabilities organisation in Sydney's Inner West, extended an invitation to all families who access services to participate in the project. Each of the twelve families who eventually came to the project was asked to allow me into their daily lives, with the understanding that they would continue their normal routine and that I would be as unobtrusive as possible.
The diversity amongst those families was broad, across all ages and care needs, as well as disparate socio-economic circumstances and family support structures. From childhood to middle age and from low support needs, where care is given to enable independent living, to high needs, where assistance is required for even the most basic tasks most ordinary people take for granted.
The images, of which a small selection are shown here, highlight achievements and challenges. They capture people engaging in physical activities, close friendships, studying and employment; birthday celebrations, family relationships and family rituals are recorded. Most images were made in the documentary genre without being posed or the environment manipulated; however, each participant was also photographed for a portrait, which was often posed.
Exhibiting Photographer of Head On Photo Festival 2014